First of all, remember that expectation is the enemy of satisfaction — do not expect the universe to rain down heavy showers of smiling joy simply because it's December 31st. You are likely to have moments of frivolity and gaiety, but they are not guaranteed. History is replete with examples of this: In 1897, one Michelle Desmarais wished to wow Parisian high society with her entrance to a famous New Year's ball. Over the previous ten years, there had been a bitterly fought competition between Madame Desmarais and her archrival to impress the Parisian sophisticates with daring outfits and unusual appearances. This year, in her determination to win, Desmarais spent almost her entire fortune on preparation for the ball. She ordered a 15ft-tall wig woven from gold and decorated with rubies and arranged that her carriage be pulled by six zebras wearing silver unicorn horns. Unfortunately, Desmarais found out three things on that fateful night:
Zebras are not obedient

Paris has many low bridges

It is soft, but unpleasant, to land in dung
Lesson here? Don't plan for perfection on New Year's Eve.
Secondly, many overindulge, whereas some opt to drink a smaller amount of more delicious drinks. These more selective individuals choose a favourite and make it well. If you wish to follow this mode, then you must choose your drink carefully.
Forgive me, but I am going to be bold and presumptuous enough to suggest one and save you from the agony of choice…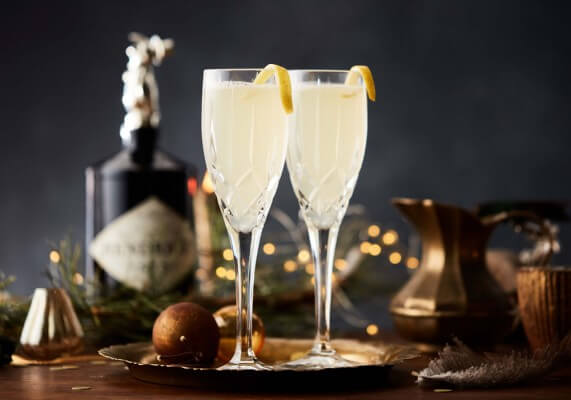 The HENDRICK'S GIN FRENCH 75 is the one to try. This SUPERB SUP, traditionally the cocktail of the unconventional, is a rhapsody of flavour with an exceptionally elegant exterior.
There are alternatives, of course. The Tom Collins, while an excellent cocktail in itself, has the fizz of carbonated water, whereas the French 75 embraces champagne.
My third piece of advice? Be light and silly. The dong-dong-dong of midnight is not the heavy hammer of time but an open invitation for another year of reinvention, nonsense, and the usual unusual absurdity.
CHEERS!