Did you scream out loud when you read that last line? Is your heart thumping with TERROR as you consider the abject misery of a cocktail garnished with a carrot, a brussel sprout or (heaven forbid) a mangel-wurzel?
PLEASE TAKE A DEEP BREATH – that was only a thought experiment – IT IS NOT REAL.
Is a world without cucumbers an unimaginable nightmare? A devil's advocate in favour of our majestic green friend may argue that it is indeed imaginable, but certainly untenable; a cucumber-hater, on the other hand, may delight in this cruel and unusual fantasy, but we refuse to propagate such patent poppycock.
Fortunately, the universe into which fate has plopped us is one where the 'jade wand' – that crunchy bastion of all that is crisp and inspiriting – is indeed present. It is easy to forget how lucky we are, so let us take a moment to consider an elegant way to celebrate our good fortune.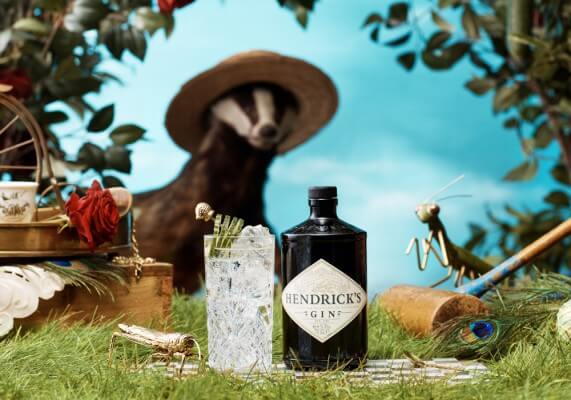 HENDRICK'S GIN – set in that most harmonic of forms, a gin and tonic – seems a quiet perfection in itself. And it is, which makes it the ideal habitat for a cucumber garnish. Our elite Cucumber Garnishers have been refining and elaborating upon the cucumber garnish for some time — and their thoughts are devilishly appealing: From the whimsy of cucumber flower carving to the satisfying simplicity of achieving full circularity in a wheel of cucumber, to a multitude of other superbly unnecessary ways to bother a cucumber in the comfort of your own home, yurt or Viking longship. Dear friends and cocktail-lovers, PREPARE TO CELEBRATE THE CUCUMBER!