There are no secrets to superb festive gin cocktails – just simple, unfeasibly delicious, recipes. Once tasted, you will long for the following winter cocktails to visit your home every year.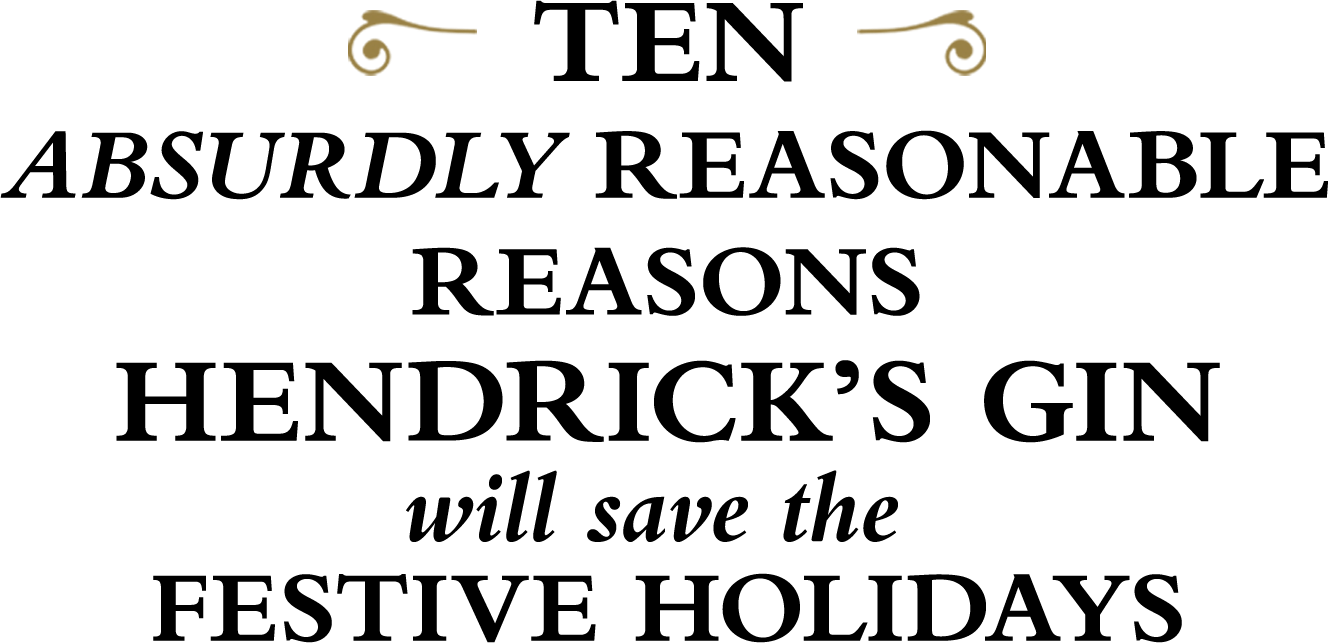 While it would be exceptionally gauche to presume that a gift is necessary or even significant at this time of year, a lovely gift is still welcome... and a worthless ill-considered gift remains a curse. A bad present haunts the shelves of your beloved and reminds them of your consistent failure of imagination. But stop moping in expectant despair! Pick your hopeless form up from the carpet and prepare to impress, as we offer 10 compelling reasons why HENDRICK'S remains the best gin gift for many, if not all, grown-up loved ones.
It needs no electricity nor a single upgrade throughout its life.

It requires no password to use, nor does it want your fingerprint.

Its taste is simply splendid.

It is an essential part of the HENDRICK'S HOT GIN PUNCH.

You only read a novelty book once.

It can be shared with the gifter.

It's best to give something you'd like to receive.

It contains zero werewolf blood.

…or the angry ghost of William Shakespeare.

You can give it to yourself if they annoy you before the special day.
WHAT is the BEST WAY to
DRINK GIN at CHRISTMAS?
Gin can be enjoyed in many ways, but what is the best way to drink gin at Christmas time? We recommend mixing one of our festive cocktails to get into the spirit, from a classic gin and tonic to a sophisticated French 75.
WHY IS
HENDRICK'S GIN
So alluring
Gin has soared in popularity in recent years, mostly thanks to its versatility. It's a particularly popular holiday drink as it can be added to a variety of cocktails due to its adaptable flavour. It can also take on different strengths and flavours, depending on how it's distilled and processed.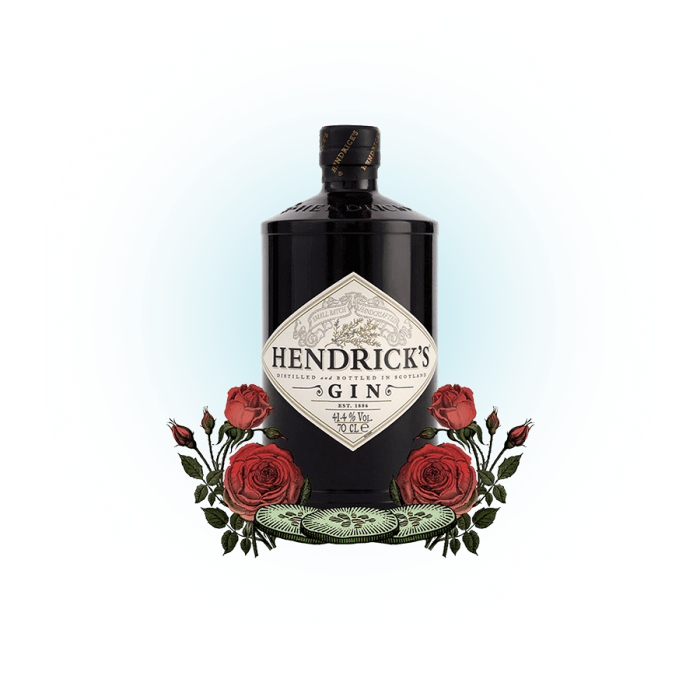 Hendrick's Original
The original HENDRICK'S GIN. Deliciously infused with Rose and Cucumber.
HENDRICK'S is an unusual gin created from eleven fine botanicals. The curious, yet marvelous, infusions of rose & cucumber imbue our spirit with its uniquely balanced flavour resulting in an impeccably smooth and distinct gin.
My Goodness!


There is a tantalising array of stunningly delicious

HENDRICK'S GIN

varieties view all gins