In summer, the leaves on the trees are green with envy, gazing down at the cocktails of happy picknickers. By autumn, they are red with embarrassment at the abundance of warming, spicy and audaciously poetic fall gin cocktails in the bemittened hands of the lucky humans. As cawing crows and brilliant fireworks fill the crisp skies, and the welcome romance of long nights draws in, we gaze at the cocktail cabinet and wonder whatever is next. After the fresh zing of summer's drinks, we long for more complexity, depth and warmth. But where should we turn with such lofty cocktail ambitions? There is no need to panic, dear friend. We have considered this serious dilemma, and have the answer.
D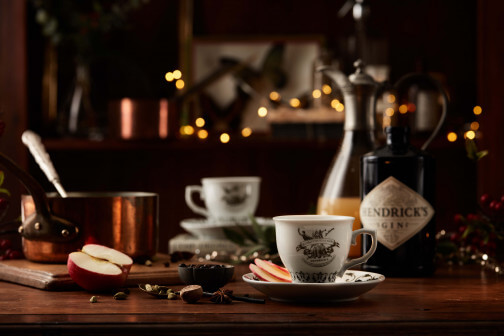 espite Hendrick's Gin's many letters of protest to the powers-that-be, we are stuck with the classic four seasons: spring, summer, autumn (fall to our North American friends, or harvest to our 15th century British colleagues) and winter. We complained that there are cocktails that sit between summer and spring, and between autumn and winter (our suggestions for new seasons can be found below). Accepting defeat with our usual good nature, we set about creating cocktails to match the seasons perfectly. Now we appreciate that words like 'perfect' are often thrown about willy-nilly, but after trying these fall gin cocktails, it's extremely hard, in good faith, to disagree. Is it that important for autumn cocktails to only be prepared at this time of year? Indeed it is! We would even argue that cocktails should take priority over such piffling nonsense as ancient conventions.
Trilling cocktails for Halloween and beyond
Not that we scorn all conventions – we are thrilled by the monstrous nightmarish giggles of Halloween, when witches, zombies and other uncanny beasties come out to play. There are only two cocktails suitable for this supernatural enterprise: the monstrously delicious Moonlight Buck and the spookily moaning Unusual Negroni.
Bonfire night, in all its sparkling magic, is an altogether different affair, and in this case the autumn gin cocktails of choice must be the Hot Spiced Apple or Hot Gin Old Fashioned. Not celebrating Halloween or Bonfire Night? In that case might we suggest a cocktail of such remarkable versatility it can be enjoyed throughout the thoughtful season.... the Negroni.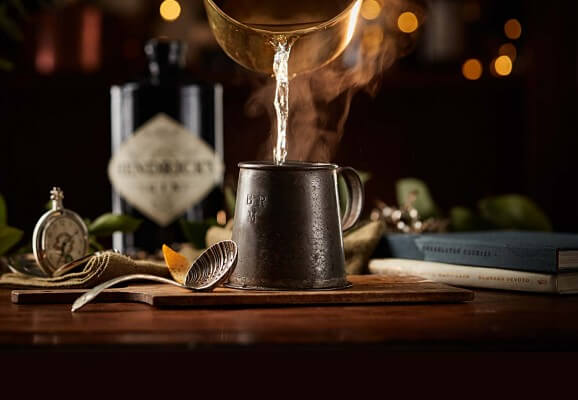 To return to our earlier point about the need for additional seasons, we offer the following imagined-but-desirable, additional seasons:
Malhaloopa: This is the fifth season, and falls between the months of Hebubruary and Bebtember, and is when we expect occasional showers of frogs. This is traditionally the time of year for drawing faces on your hands and performing impromptu magic shows. The ideal cocktail for Malhaloopa is Floradora.
Koegw: This is the sixth season, and occurs between the months of Bebtember and teatime. This is the season to celebrate the moose, mice and chocolate. It is also the time to decorate your feet in colourful paint and throw a melon over a river (please melon-throw responsibly). The ideal cocktail for Koegw is Cucumber Lemonade.
Pobvril: Pobvril is famous for the most unusual of weather conditions: hot snow. Wear maroon and lime clothing only during this season. It can arrive in any month without even a text or email to let you know, so be prepared. The ideal cocktail for Pobvril is Garibaldi Spagliato.
Gvopl: Who can forget Gvopl? As Koegw draws to its usual spectacular ending, we put on our tallest hats and fanciest shoes as we prepare for the fabulous glamour of Gvopl. This is the loudest and best-smelling of all seasons, due to various factors that scientists have yet to explain. Gvopl is most notable for its lunar eclipses, where the moon goes behind itself for seven minutes every evening. The ideal cocktail for Gvopl is Moonlight Buck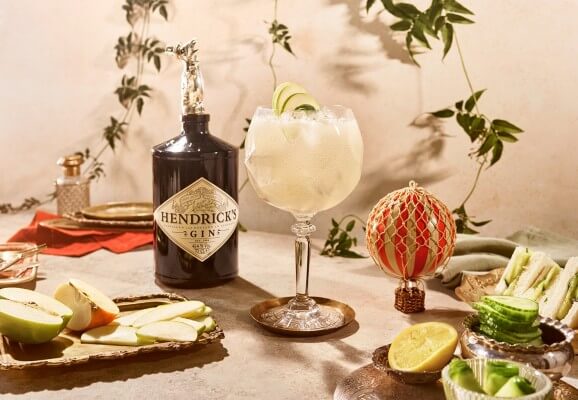 We politely demand that our new seasons are added to the calendar. If you agree or have ideas for seasons of your own, please do let us know. We are all ears (apart from the parts of us that are cucumber or rose that is).
Simply click here to read our fiendishly delicious cocktail musings this Halloween season.
Yours in gin, love and the usual unusual,
Hendrick's Gin