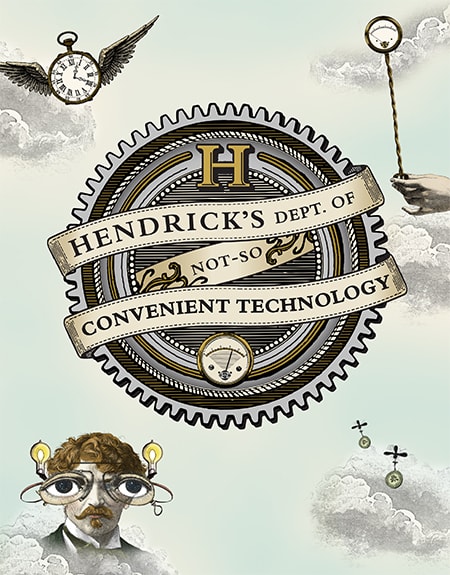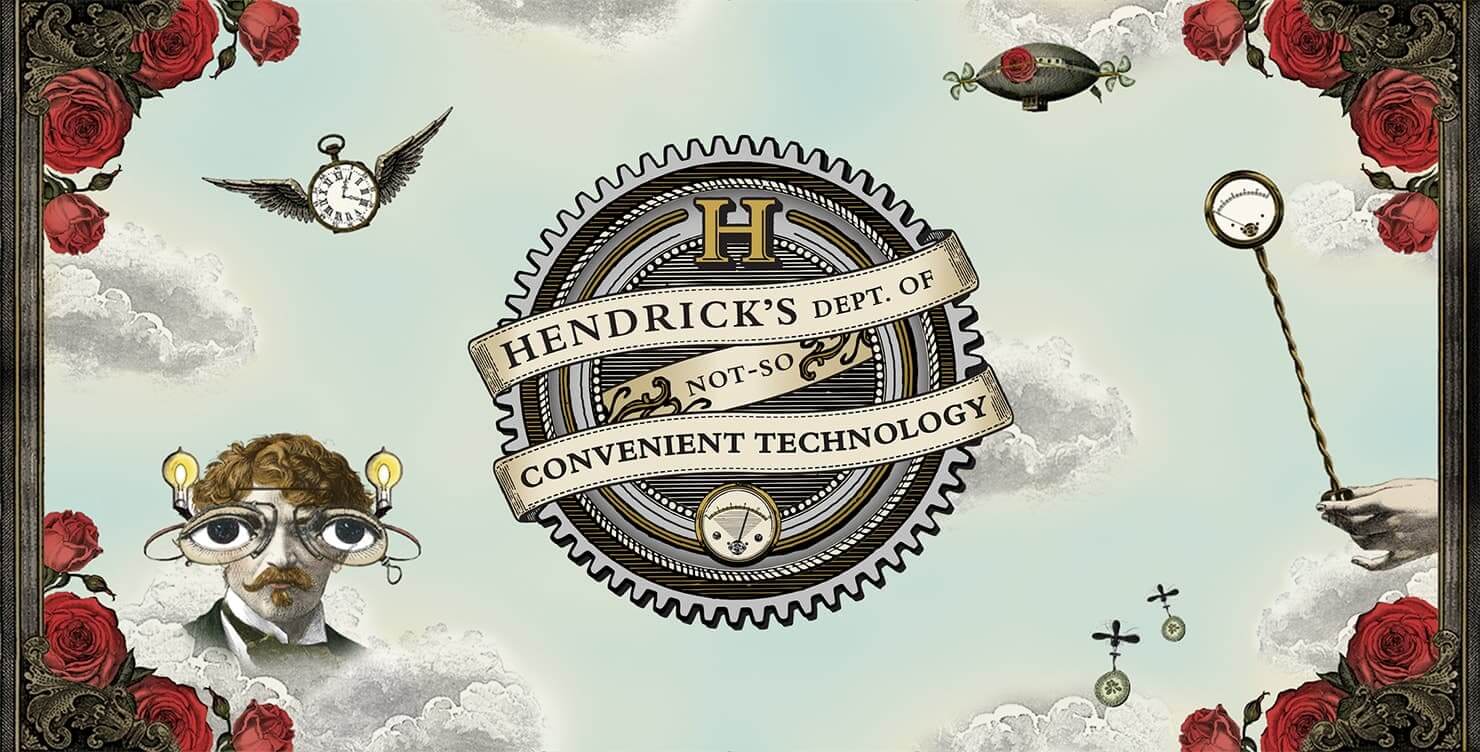 Hendrick's Department Of Not-So Convenient Technology
The Department of Not-So-Convenient Technology is here to address the recent and relentless march of technology toward Convenience, Efficiency and Utility. For example...
---
Map applications that enable humans to find their way anywhere on earth, thereby eliminating the lovely possibility of getting lost and stumbling upon a new-found friend.
Waterproof watches with a such precise accuracy they forestall serendipity and surprise. And yes, speakers that remove all mystery from the world by responding to your voice command.
Everywhere one looks – from airports to the streets to hotel rooms and even cocktail bars and sidewalk cafes, one sees an unremitting progression toward making reliable technology entirely USUAL.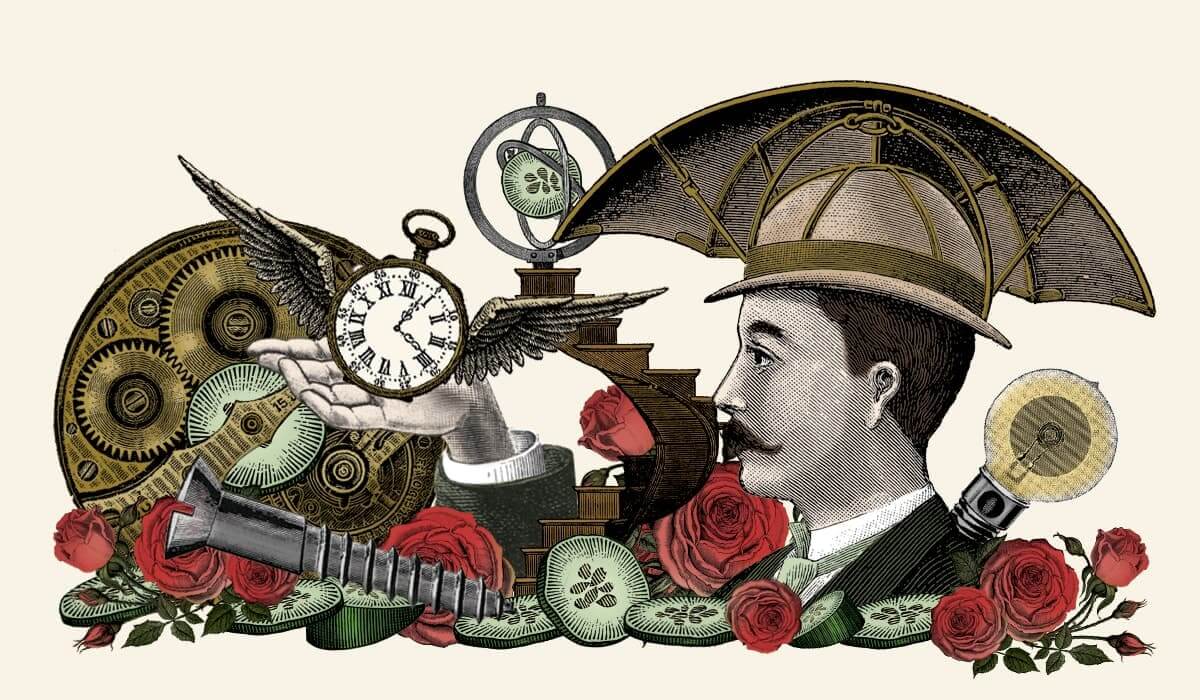 We at HENDRICK'S however are introducing the most marvelous, least logical innovations of the millennia, under the D.N.S.C.T.
---
Behold, the

HENDRICK'S high wheel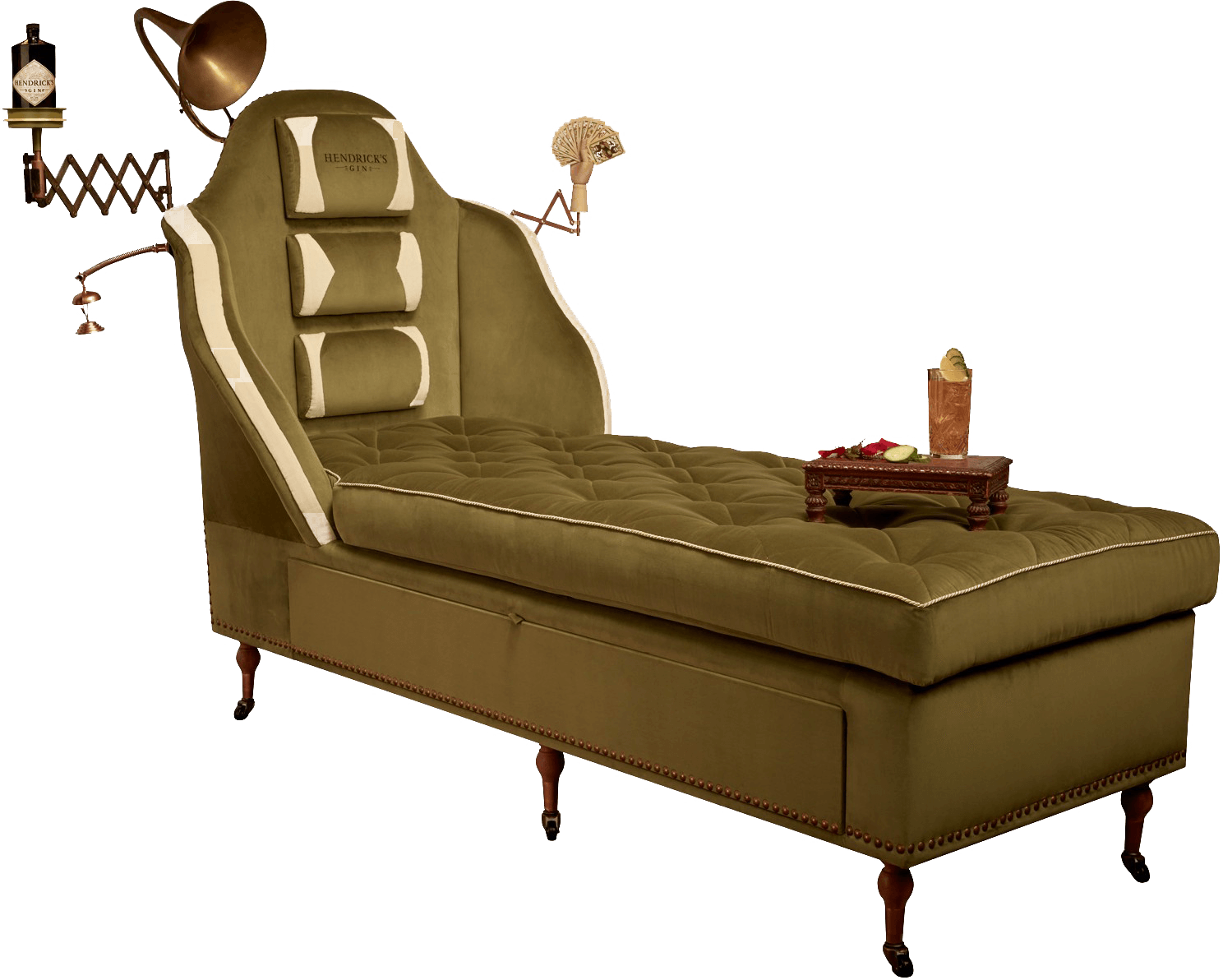 Behold,

The hendrick's gaming chaise
Lean back, make yourself a drink … and play something
The world's first gaming chair devised for unplugged play (and cocktail hour). In plush and elegant defiance of one-dimensional gaming chairs, Hendrick's Gin is offering a gaming chaise designed for life beyond screen time. With its laid-back air of sang-froid, this chaise is suited for card playing, chess, backgammon and nearly all board games, not to mention the pursuit of human conversation with all its feints and complexities.
$3988.08 per unit
With its embrace of curiosity and complication, our gaming chaise echoes the character of our gin. Infused with Rose and Cucumber and requiring two entirely dissimilar and anachronistic stills to create, Hendrick's is itself the result of a complicated process that forgoes efficiency and convenience for curiosity and delight.
Order your Gaming Chaise whilst supplies last. (We would be insane to make too many of these).
Shop now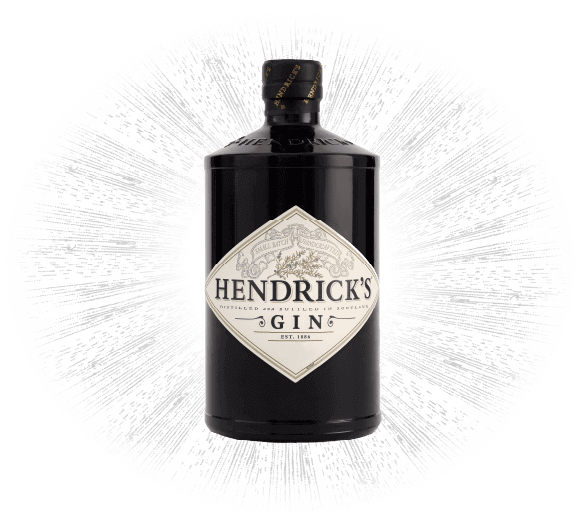 Discover more

not-so-convienent technologies