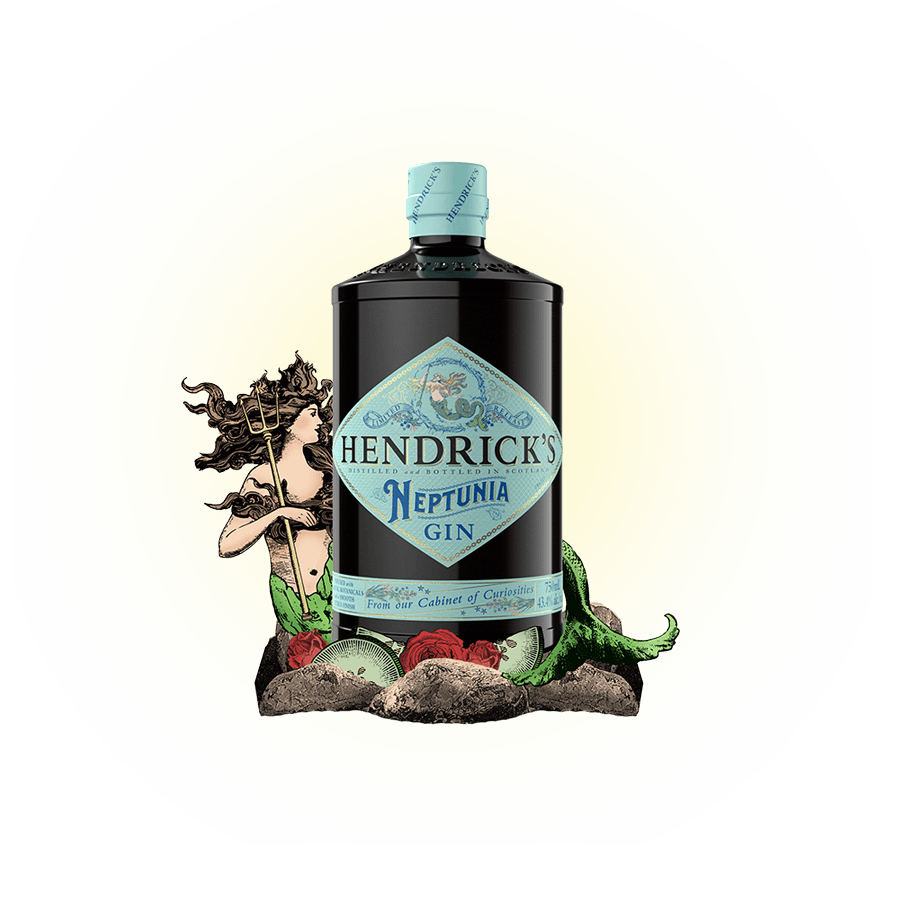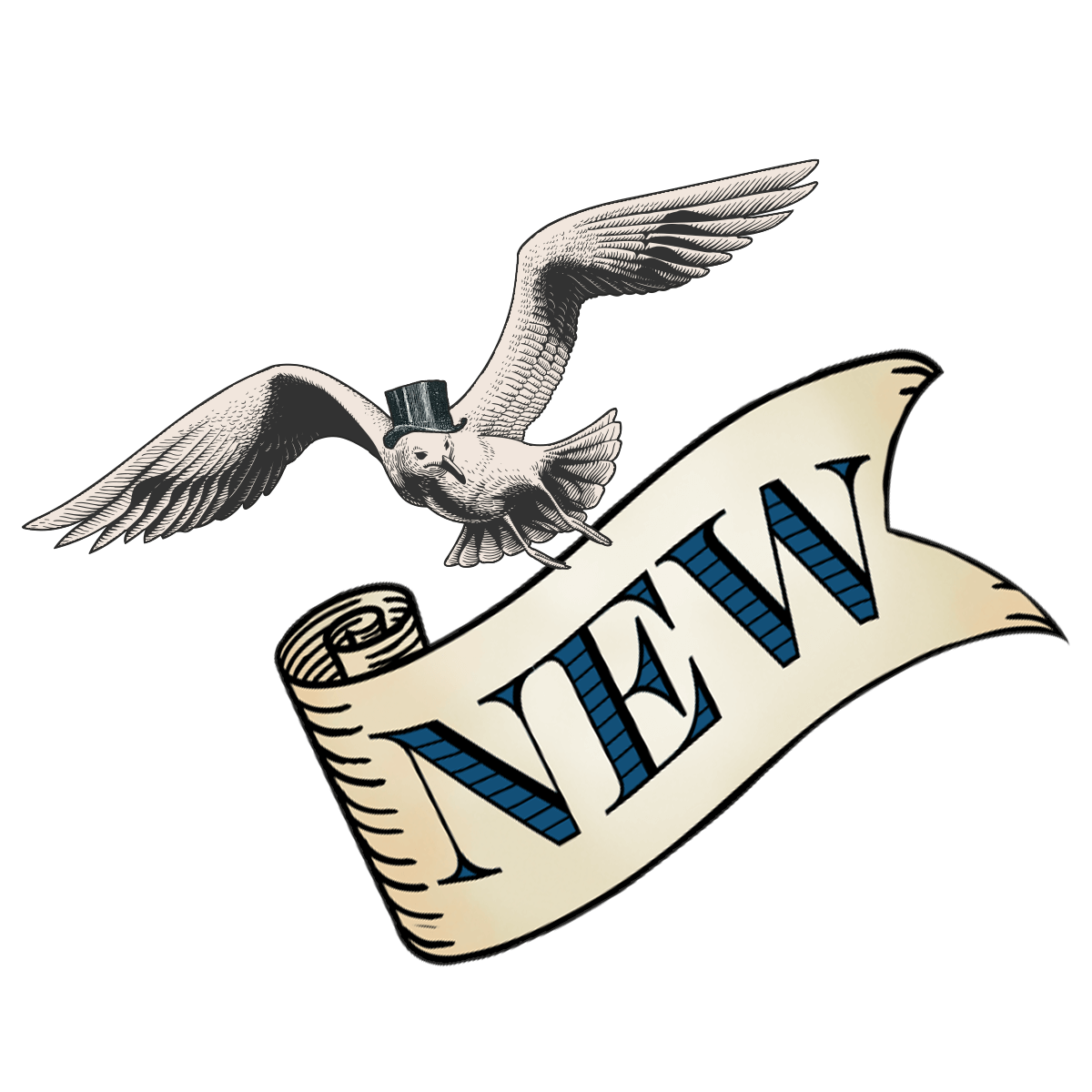 Hendrick's Neptunia Gin

The sea is everything! Inspired by the invigorating coastal air and the endless mysteries of the sea, HENDRICK'S Master Distiller Ms. Lesley Gracie considered a bold possibility: expressing the glorious sensory delights of the sea, in a gin. And so began HENDRICK'S NEPTUNIA.
HENDRICK'S NEPTUNIA is a limited release that captures the magic of the sea, in a gin. Ms. Lesley Gracie's creation is as refreshing as her muse, the mighty waves that lash the Ayrshire coast. Infused with an exquisite blend of locally sourced coastal botanicals and with a remarkable crisp citrus finish.
by neptune's
barnacled beard, what is
neptunia gin?
Our first maritime release, the fresh sea-song notes characteristic of native coastal flora vigorously emboldens HENDRICK'S signature combination of Cucumber and Rose, culminating in an astonishingly crisp citrus finish.
HENDRICK'S NEPTUNIA GIN is a captivating base for classic gin cocktails. HENDRICK'S NEPTUNIA lends the gin & tonic a refreshing seaside spin; adds fathoms of coastal botanicals to the Bayside Sparkling Sangria; and enhances the citrus zing of the Gin Gimlet.
Do not be secretive about your own HENDRICK'S NEPTUNIA adventures! Share a photograph, drawing or etching of yourself & your HENDRICK'S NEPTUNIA cocktail. Go on, we dare you! Bizarre costumes and names (for you or the cocktails) are optional. #HendricksNeptunia
hendrick's
neptunia gin cocktails

HENDRICK'S GIN has combined forces with the charity, PROJECT SEAGRASS, which is leading societal change in its efforts to research, restore and protect seagrass globally.
As natives of Scotland's Ayrshire Coast, HENDRICK'S is close to the sea physically and spiritually, and understands these vanishing aquatic savannas are critical partners in nurturing biodiversity in a changing climate. 100% of sales from the NEPTUNIA GIN Magic-at-Sea Spa Kits will benefit PROJECT SEAGRASS.
learn about project seagrass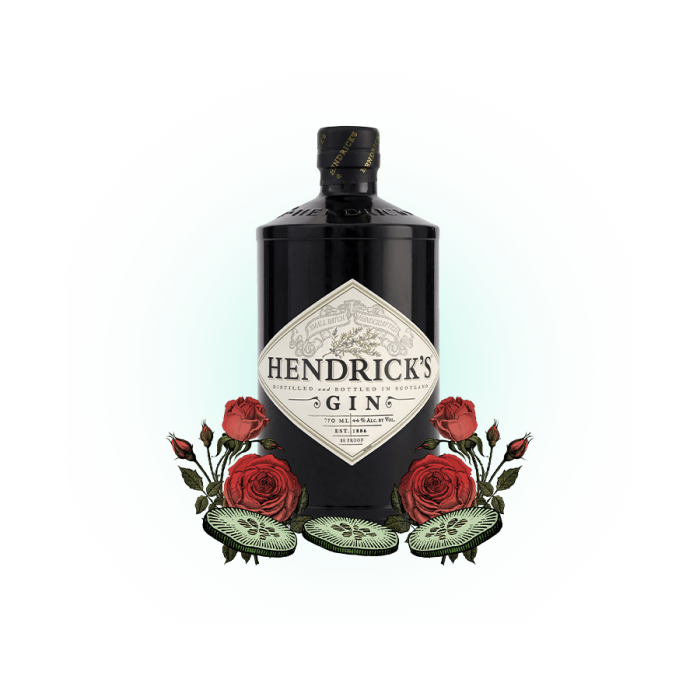 HENDRICK'S GIN
The original HENDRICK'S GIN. Deliciously infused with Rose and Cucumber.
learn more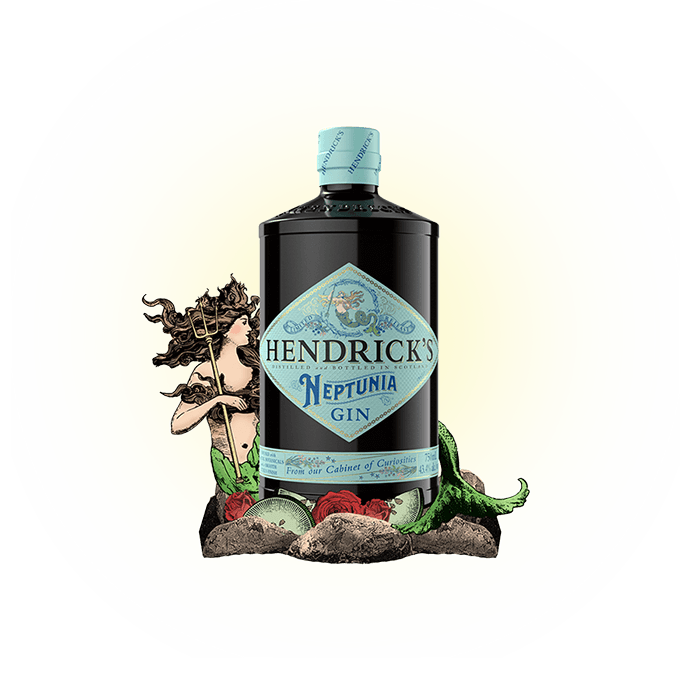 Hendrick's Neptunia
Adding another wave of flavor with an enticing chorus of deeply refreshing coastal botanicals.
learn more