Hendrick's Cumber Lemonade summer picnic
Deliciously Refreshing Summer Cocktails
Summer is the time for bright flavorsome cocktails! Sun or no sun, these exquisite cocktails are a celebration of the season of radiant frivolity.
For those hunting for an easygoing gin cocktail to make at home or wishing to delight guests at a summer party or picnic, Cucumber Lemonade is a most refreshing choice. Led by the wonder of the almighty cucumber, in all its utterly civilized glory, Cucumber Lemonade must surely rank as one of the most refreshing HENDRICK'S serves.
Celebrate Summer with a Hendrick's Cucumber Lemonade
CUCUMBER LEMONADE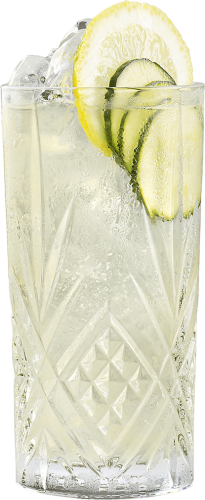 CUCUMBER LEMONADE
Ingredients
1 part HENDRICK'S GIN
1/2 part Lemon Juice
1/2 part Simple Syrup
Top with Soda Water
3 rounds of Cucumber and 1 wheel of Lemon to Garnish
How to make
Combine all ingredients in a highball glass filled with cubed ice and lightly stir. Garnish with 3 thinly sliced rounds of cucumber and 1 lemon wheel and serve.
View Full Recipe
Enjoy other delicious Hendrick's Gin summer cocktails
Behold gin cocktails recipes that can easily be made in the comfort of your own home, castle or interplanetary spacecraft. Here are summer cocktail party ideas of the highest order!
Enjoy summer's unusual moments
Thrill your guests
with the first sip of summer:
Refreshing HENDRICK'S
Cucumber Lemonade
Banish thoughts of a complicated event to another day. Today we are thinking about cocktail ideas for a small gathering of your very closest friends. Perhaps in a garden, you meet and talk in the brilliant sunshine – sharing your usual silly jokes – is this a secret garden party? Well, you haven't invited everyone, so it is to some extent. As the Cucumber Lemonades joyously fizz, the afternoon becomes a rip-roaring success! Not all cocktail ideas for parties need preparation; snatching the sunshine requires a carefree spontaneity (though planning to prepare a crisp, cool batch of cocktails is a marvelous idea).
How to host a


HENDRICK'S

Summer party
There are a thousand gazillion reasons to host a party in Summer, with arguably the most important being 'because it is an utter delight'– though coming a close second is that it is an ideal occasion to share the scrumptious merriment of the very best summer cocktails. Encourage guests to wear bright floral clothing (those who prefer more somber colored attire may adorn their hat with a flower). We recommend light food, light merry music and easy gin cocktails. The first fun cocktails of the day are best served in bright sunshine, culminating in Summer gin cocktails beneath a star-blessed night sky.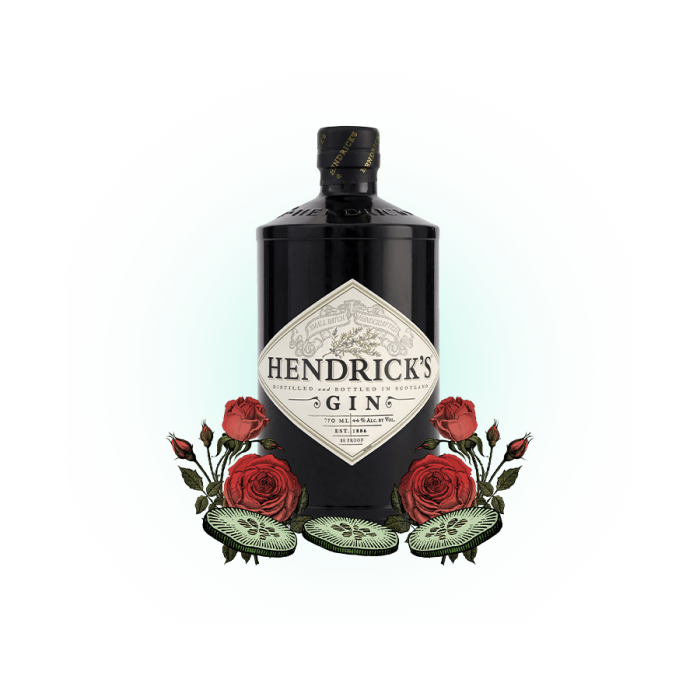 HENDRICK'S GIN
The original HENDRICK'S GIN. Deliciously infused with Rose and Cucumber.
HENDRICK'S GIN, with its distinctly elegant black bottle is the most beloved of gin gifts. An unusual gin created from eleven fine botanicals, this is a most distinguished Scottish gin gift. The curious, yet marvelous, infusions of rose & cucumber imbue our spirit with its uniquely balanced flavor resulting in an impeccably smooth and distinct gin.