This punch may be as alluringly indigo as an island lagoon but don't be misled by the playful hue and floral decoration. Anchoring these sapphire fathoms is HENDRICK'S NEPTUNIA, a gin as sturdy as Her Majesty's fleet. Its seaside botanicals and citrus essences are balanced with the addition of coconut and elderflower. This entertaining concoction completes garden parties both at sea and on land.
cocktail recipe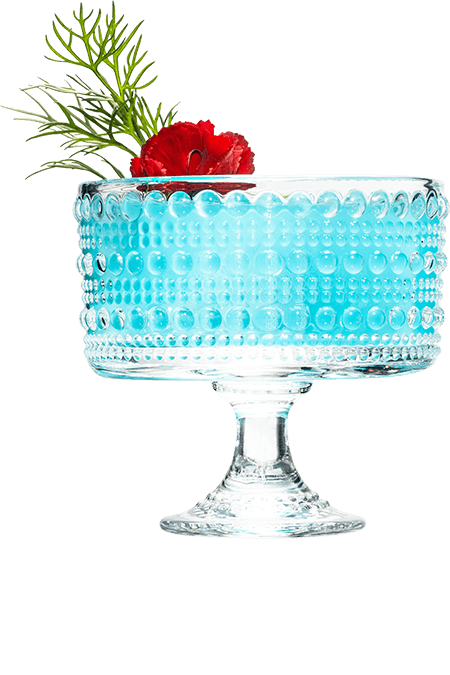 Enjoy summer's unusual moments
How to host a
HENDRICK's Summer party
Whether hosting a secret garden party, a midnight beach soiree or generally mulling the eternal (and often infernally tricky) conundrum of cocktail ideas – might we offer some help?
Let us start with a dress code: as ever, we recommend dressing or undressing as you wish. Wear a garland of flowers, or a bunch of fruit, or whatever tickles your fancy.
HENDRICK'S Cucumber Lemonade is a sublimely simple route to peerless refreshment, whereas the more daring may wish to leap straight into the Commodore's Garden Punch (not literally as you will not fit).
Our favorite garden party ideas involve such entertaining distractions as Victorian parlor games, drawing or painting and impersonating animals.
As ever, the strictest rule for a Summer party is do what you wish; we provide extraordinarily easy cocktail recipes to aid your relaxation and enjoyment. We wish you joyous Summers!
How to throw a


HENDRICK's

picnic
The poorly kept secret of an utterly superb Summer picnic is in the selection of cocktails. Choose the easiest breeziest recipe. There is no shame in preparing the gin cocktails at home before the event or mixing on location. Either way, the best Summer cocktails are easy and effortless.
Once you have attended to this vital detail, choose a picnic location where there is no local wildlife above you in the food chain: avoid lions, tigers, and tyrannosauruses. Dress absurdly or practically, ideally both at once. Choose guests who are open to spontaneous silliness and are not afraid to picnic until the moon is out.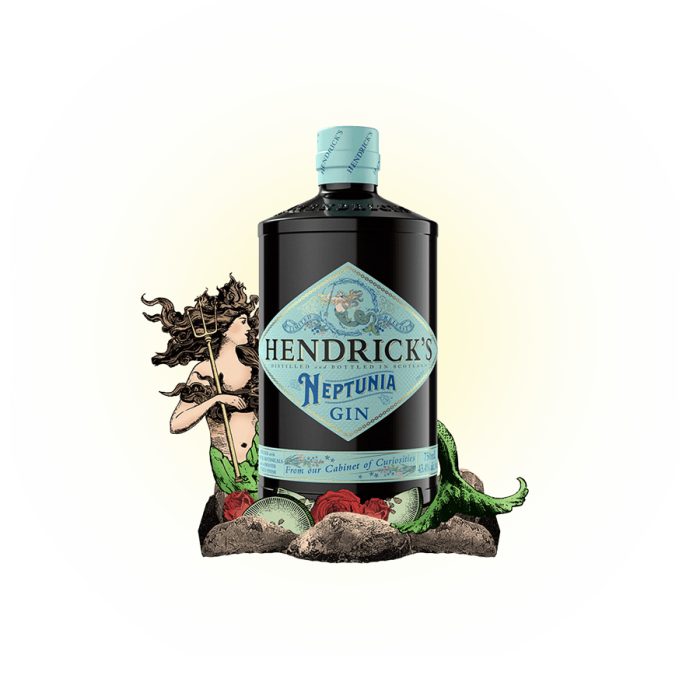 Hendrick's Neptunia Gin
Adding another wave of flavor with an enticing chorus of deeply refreshing coastal botanicals.
Combines a smooth, bright citrus finish with a deliciously distant sea breeze.
Find a store near you